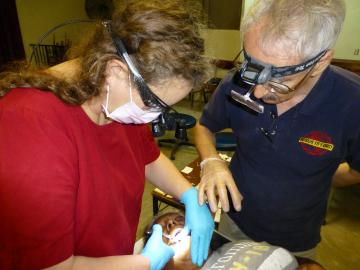 Save your teeth!
Left: Mexico 2012
For the past few years Liz-Ann has been attending dental missions to become experienced at providing basic intermediate temporary restorative services.
Below: Cambodia 2013

These are designed to reduce pain and protect tooth structure for those with barriers to receiveing traditional dental treatment.
We are looking for dental hygienists (and dental therapists, dentists and other motivated participants) interested in joining our next dental therapy mission to the Phillipines in December 2018.
Do a lot of good! Learn more skills! Call and sign up here!
Interim Stabilization Therapy (IST):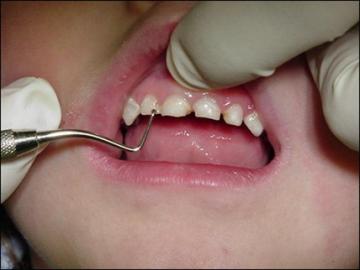 As of October 2015, we are offering this basic intermediate temporary restorative service here at the dental hygiene clinic.
IST is appropriate for children and adults, requires no needles and is generally very well tolerated.
The goal of Interim Stabilization Therapy is to reduce pain, preserve tooth structure and stabilize the tooth until such time as the client is able to access traditional dentistry for restorations.
Appointments are usually available within the week, and often within a day. Please call or email the office for more info.
Sometimes a combination of circumstances can cause serious tooth problems, especially when people need to delay seeing a dental professional for whatever reason.
Interim stabilization treatment prevents serious pain, suffering and creates positive outcomes.
Are you or someone you love dealing with tooth issues? Is there a barrier that prevents you from accessing a dentist? Maybe we can help. Call, email or come in to book your appointment and let us see what we can do to help you as soon as possible.